A Decade of U.S. Weather Disasters: Hazards, Exposure, and Vulnerability
This interactive map presents aggregated data of U.S. weather disasters at the state level for 2005-16 years. The underlying data is from NOAA's Storm Event Database. Only 13 unique disasters (events) are presented, based on the top-10 most damaging and most occurring events as tabulated below.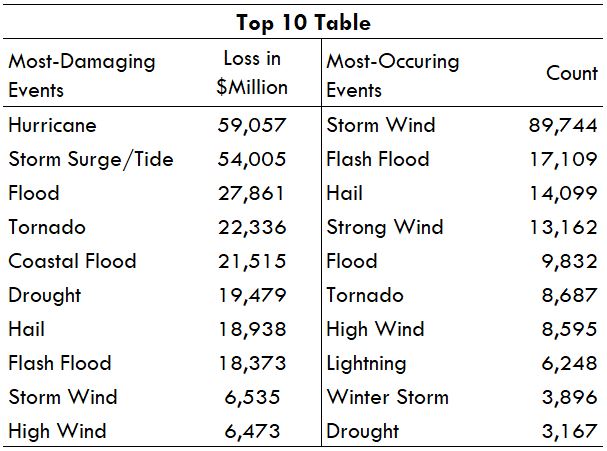 How to learn more about disaster damages and frequencies?
Select a disaster type in lower-left menu.
Move your mouse pointer over states to learn about damage or count values.